Training programme for Municipalities and Conurbation towns
10/12/2011
Category: Training materials
User: Municipality of Vicenza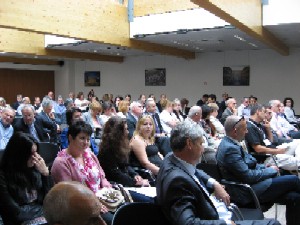 This document is a practical tool finalised by the technical italian partner SOGESCA srl that aims to give a guide for centralised and local training session.
The deliverable D2.1 "Training programme for Municipalities and conurbation towns" describes a training path aimed at allowing the Covenant of Mayors implementation and building Cities capacities to access financial opportunities for investments.
Lack of information and difficulties in accessing contributions and loans are the two main barriers encountered by actors to make investments.
Once the inventory and SEAP have been developed, for local bodies is not easy to find money to realised planned interventions.
Going on specific download sections dedicated to Session I and Session II of Training Programme you will find all annex documents specific for each session.
Files