25-25 June, 2014 - ENERGY DAYS TIMISOARA 2014
23/06/2014
User: Primăria Municipiului Timişoara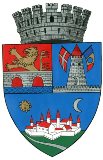 Municipality of Timişoara will organize  the fourth edition of   ENERGY DAYS TIMIŞOARA 2014 in the frame of European Sustainable Energy Week. During the two days -  25 and June 26, 2014 + we propose to the  citizens  several events:
 June 25, 2014 -  Local Energy Forum and Working groups  at the City Hall of Timişoara - event that will bring together members of SEAP working groups, experts, stakeholders, interested citizens,  in order to refine the Sustainable Energy Action Plan – re-evaluated in 2014,  before submission to public debate and approval of Timişoara Municipality Local Council;
June, 26, 2014 - Cycling promotion campaign in Timişoara.   In this respect, Municipality of Timişoara has to be a model. To contribute for a better climate, ten new bicycles with all necessary accessories have been purchased for the City Hall employees.  Cycling is healthy and environmentally-friendly. Security in traffic for all participnts is vital  – these are the key aspects of the campaign  – these are the key aspects of the campaign. 
The campaign organized by the municipality is open to all interested citizens, the declared purpose of making a change, to use in urban area the bicycle instead of the car. Therefore, all those who participate will benefit in several ways: they actively improve their health while at the same time they help reduce CO2 emissions, contributing to cleaner air.
The campaign  will promote cycling and the healthy lifestyle through a cycling tour in the city and surrounding area, in the Green Forest. This tour  is meant to be also a awareness raising event for  the drivers in traffic  about traffic safety and  cyclist's security.
Timisoara's citizens constructing the  largest plastic bottle structure 
At the initiative of the "Ecostuff Romania" Association, in order to raise awareness and accountability of citizens on the dangers of throwing plastic bottles into river beds and in nature, a partnership project was launched with the aim to build a bridge over The Bega Canal, constructed of steel, that will incorporate plastic bottles (PET). The idea of building a bridge over the Bega made of plastic bottles, based on an architectural design, is a special event attempting to enrol Timisoara in the Records' Book - the Guinness Book of World Records, as the venue of the largest built structure made of plastic bottles; the target is to use at least 100,000 plastic containers.
Link: http://www.dmmt.ro/index.php?meniuId=28&viewCat=625&lg=ro
Files