Three new signatories of the Covenant of Mayors initiative in Timisoara Conurbation
01/07/2014
User: Primăria Municipiului Timişoara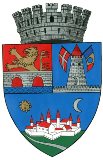 Three new signatories of the Covenant of Mayors in Timisoara Conurbation

During 2014, the Covenant of Mayors  initiative gained three more new signatories in Timisoara Conurbation and in Timis County, which are small and medium-sized communities totalling a population of 13,870 inhabitants. These signatories are the Communes of Checea, Săcălaz and Periam:

Checea:   1,824 inhabitants;
Săcălaz:  7,651 inhabitants;
Periam:   4,395 inhabitants;


Thus, through the support  of the CONURBANT Project Project  team from Municipality of Timişoara, the commune of Checea signed the CoM on May 23, 2014 and commune of Săcălaz signed the CoM on June 25, 2014 in the frame of  EUSEW 2014 local organized event.
With the support and involvement of the Timis County Association of Energy Management, the commune of Periam also joined the Covenant of Mayors on February 28, 2014.

Consequently, the number of Covenant of Mayors signatories in Timis County is 20.

Thanks to the activity unfolded under the frame of  the CONURBANT Project more and more mayors from the Timişoara Growth Pole and  Timis County are increasingly aware that this initiative and the support offered by the Timisoara Town Hall and by AMET represent a great opportunity for the sustainable development of the communes, for the implementation of the concepts of energy efficiency and use of energy from renewable sources on their administrative areas.
The development of Sustainable Energy Action Plans represents a goal and a prerequisite for the implementation of projects for EE and the use of RES in the future.
Files