D1.2 Conurbant Final Brochure
10/06/2014
Category: Public deliverables
User: Chamber of Commerce and Industry-Vratsa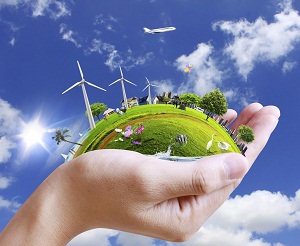 There are no doubts that many small towns in the European Union face strong difficulties in energy management and planning. One of the reasons is their lack of skills and resources. Meanwhile, medium and large cities have a higher responsibility related to higher density of human activities to more complicated issues of sustainable land using, planning and mobility.
In the framework of Covenant of Mayors (CoM), CONURBANT project aimed at helping medium and large cities as well as smaller towns in their urban area to address sustainable energy planning issues through capacity building by using peer-to-peer support and training between less and more experienced municipalities.
CONURBANT was a successful project with 15 partners from 7 countries which started in May 2011 within the Intelligent Energy Programme and ended in May 2014.
In order to reach the project objectives, several peer learning steps were performed:
The first step was the organization of the three centralized training sessions for the trainee municipalities to increase their knowledge regarding CoM, financing possibilities, technical issues like energy efficiency and involvement of stakeholders in form of energy forums. Based on the centralized training sessions, local sessions for conurbation municipalities and also specialists of the trainee municipalities were organized to attract more audience. In total 448 local specialists were trained.
The second step of the peer activities was the creation of the twinning partnership. In the initial phase of the project, each tutor municipality selected four trainee municipalities. Afterwards these municipalities were also split in the pairs. During the project many twinning activities were organized, such as visits of the tutor municipalities to their trainee municipalities, two pair visits when twin trainee municipalities with to study the best practice and regular tutor-trainee check meetings (as part of project meetings).
Files