In Timisoara Conurbation, two IEE Projects, CONURBANT and REGEOCITIES combined their resources
07/10/2013
User: Primăria Municipiului Timişoara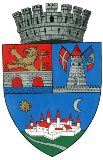 On October 3, 2013, two projects funded by the European Union through the Programme Intelligent Energy – Europe, namely: CONURBANT "An inclusive peer-to-peer approach to involve EU CONURBations and wide urban areas in participating to the CovenANT of Mayors" – acronym CONURBANT – code IEE/10/380/SI2 58 9427, (www.conurbant.eu) and REGEOCITIES –"Regulations of Geothermal HP systems at local and regional level in Europe" – code  IEE/11/041/SI2.616367, (regeocities.eu) – combined their resources.
Thus, the Town Hall of the Municipality of Timisoara and THE ROMANIAN GEOEXCHANGE SOCIETY – SRG, Bucharest, have signed a Cooperation Agreement with the aim of ensuring the convergence of the targets of the CONURBANT and REGEOCITIES projects. They will promote the use of renewable energy sources in order to reduce the greenhouse effect of gas emissions on the administrative territories of local public authorities by means of an instruction and training activity in partnership. The training is aimed at specialists from the Timisoara Town Hall, from the localities of the Timisoara Conurbation and at interested parties from local Forums and from energy work groups.
 Consequently, the Town Hall of Timisoara Municipality and the Romanian GEOEXCHANGE Society will join forces and organize training sessions for the representatives of local authorities, in the sphere of mutual interest, with a view to include heating & cooling systems based on – HVAC GSHP – geothermal heat pumps in the Sustainable Energy Action Plans – SEAPs – of the respective communities. At the same time, during the unfolding of the REGEOCITIES project, the Romanian GEOEXCHANGE Society will assure the frame for the dissemination of information on the best solutions in the field and for the choice of certain indicators to monitor and assess the actions included in the SEAPs. Thus, the successful accomplishment of the targets assumed by Romania for the energy pack of climatic changes of European Union will be ensured.
More details on the two projects co-funded by the Intelligent Energy Europe Programme of the European Union  and o their results could be found visiting the project official webpages: www.conurbant.eu and www.regeocities.eu.
Files