March 27-28, 2014 Workshop in Timişoara - "Boosting SEAP implementation in Western Romanian cities"
19/03/2014
User: Primăria Municipiului Timişoara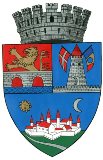 "Boosting SEAP implementation in Western Romanian cities" ManagEnergy Capacity Building Workshop will take place on March 27-28, 2014, in Timişoara, Multifunctional Hall of the Administrative Palace (Timiş County Council), No. 17 Revoluţiei din 1989 Boulevard.
In the frame of the event, CONURBANT Project and the results of the  activities implemented in Timişoara Conurbation  will be presented.
A working group will be also  organized.
In this way, CONURBANT Project will contribute to trigger exchange of experience and to build capacities to the local and county level governments and technical staff, in order to develop Sustainable Energy Action Plans and to  help smaller or medium size local authorities to aswer of challenge of energy and climate targets for 2020.
Another importand task is promotion of COVENANT OF MAYORS movement and to support  Timiş County Local authorities to sign the Adhesion to the Covenant of Mayors.
For further information please visit:  http://www.amet.ro/new/managenergy-capacity-building.php

You can register at the workshop by filling up the registration form on: http://www.amet.ro/new/register.php
Link: http://www.amet.ro/new/managenergy-capacity-building.php
Files