GREEN WEEK 2014 SATELLITE EVENT IN TIMISOARA
30/04/2014
User: Primăria Municipiului Timişoara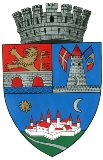 GREEN WEEK 2014  SATELLITE  EVENT IN TIMISOARA
The 2014 edition of Green Week Satellite Events, will take place from  3 to 5 June  in Timişoara.  The theme of this year will be "Circular Economy, Resource Efficiency & Waste", entitled "TOGETHER TOWARDS ZERO WASTE IN TIMIŞOARA".
A circular economy is the logical solution for a resource-constrained world. It's a place where almost nothing is wasted, where the re-use and remanufacturing of products has become standard practice, and where sustainability is built into the fabric of society.
The events that will be organized in Timişoara with participation of Conurbation towns will contribute to unlock the potential of the circular economy, underlining the need to change our way of thinking about design. There will also be a focus on better waste management, and on how to use our  resources more efficiently, based on the action included in the Sustainable Energy Action Plans.
Green Week is open to the public and participation is free of charge.
The events thet will be organized in the frame of  GREEN WEEK 2014 are:
May 2014 —  Promoting separate collection of waste by a large scale  competition in all public schools  in Timişoara Municipality – during May 2014 (paper, cardboards and Aluminum cans);
3rd of June, 2014 — OPEN COFFEE FORUM discussion  with the thematic: "SUSTAINABLE PRODUCTION AND CONSUMPTION ÎN TIMIŞOARA"
4th of June, 2014
—Open days guided tours at MUNICIPAL SOLID WASTE SORTING STATION;
5th of June, 2014
—ART AND CRAFT FROM WASTE – practical lessons about how to reuse waste and turn into useful items and art – organized in primary schools, followed  by exhibitions in the schools.
—Workshop - ART FROM WASTE  in Victory Square with participation of public schools teams – an event that allow imagination to create larger scale  art expression forms, using waste as  constructive base materials;
—Awarding the winners of competition and tree planting event, in an open organized event;
—Starting of CLIMATE TREES PLANTATION in Timişoara;
—Construction of a bridge over BEGA Channel – a landmark in Banat Region, using plastic bottles, in order to raise awareness among citizens about the danger of throwing waste and plastic bottles in the rivers.  The construction, made up of a metallic structure that will incorporate approximately 100,000 plastic bottles,  is registered for the Guinness  Book  of World Records.
—"How to compost organic waste ?" - popularizations and raising awareness campaign regarding the  separate collection of biodegradable and the possibilities to reuse these wastes by composting in  households application (composting boxes).
Link: http://www.greenweek2014.eu/
Files