CONURBANT 5th Project Meeting
17/07/2013
Category: Meetings
User: Municipality of Vicenza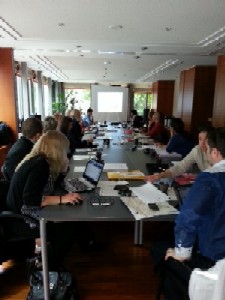 On June 26th 2013, the day before the International Joint Workshop, during the EUSEW 2013, the Conurbant consortium met in Brussels.
All partners updated the coordinator and other partners about their achievements and the foreseen activities planned within the end of the year.
Here you can find the presentation prepared by the partners leading some of the activities in order to keep in touch with the rest of the consortium and to share project achievements.
Files