Lights off and ecological bus... Vicenza participating to the national event
14/02/2012
User: Municipality of Vicenza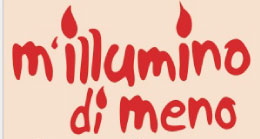 Lights off and ecological bus... Friday February 17th 2012 Vicenza participates to the national event dedicated to lights' energy saving.
  '' Next Friday is the day of energy saving. Lights off, green buses and  Vicenza too will participate to the event "M'illumino di meno" - A day dedicated to energy saving by turning off the lights of the historical center monuments, an ecological bus will stay all day long in Piazza dei Signori, where energy saving light bulbs will be given to all visitors and where citizens will be able to participate to meetings, sharing debates and where it will take place a sort of "Climate Olympic Games." This national event is promoted by a RAI radio program "Caterpillan" and it is shared, for the fourth year, by the Municipality of Vicenza and Aim. 
A day to "raise awareness of energy saving," said the Councillor for the Environment, Antonio Dalla Pozza. The city will turn off the lights, from 6 to 8 p.m., of the old walls of the city, the Basilica Palladiana, Monte Berico and many other monuments in Piazza dei Signori. The Municipality will organise different activities, all taking place in the historical center, and it will ask to participate to citizens too, encouraging them to turn off the lights in their house, between 18 and 20.
On Friday, all day long, there will be an ecological bus parked in Piazza dei Signori, where a meeting with students will be held in the morning, and where it will take place, in afternoon, a sort of "Olympics Games for the  climate", with light bulbs giften to each visitor. Entertainers, in the town center, will be the "Ricl-clown".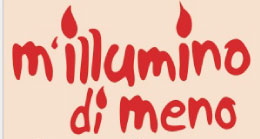 Files