Padova and Vicenza: a successfull Joint Workgroup
12/11/2013
Category: Workgroups
User: Municipality of Vicenza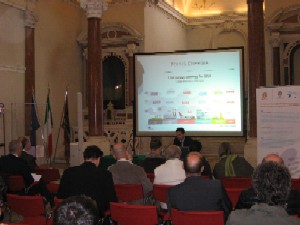 "The opportunities offered by the Covenant of Mayors: defining and financing Common Actions in homogeneous territories through existing funding opportunities at Regional, National and European level"
On October 29th 2013, in the charming Auditorium dell'Assunta of Rubàno (PD), one of the four Padova's conurbation towns involved in the Conurbant project, the two Municipalities of Padova and Vicenza organised a joint workgroup dedicated to financial opportunities.
The chance of talking about defining and financing common actions in the two provinces' territories has attracted almost 40 participants coming from small Municipalities.
In this section you can download the programme of the day and all presentations prepared for this workshop by the speakers, coming to represent the European, National, Regional and Local opportunities and good practices.
Files