•The main target group of the CONURBANT project are Municipalities, and in particular medium and large Municipalities (over 50.000 inhabitants) and their surrounding, smaller conurbation towns (usually with less than 20.000 inhabitants).
•More specifically, medium and large Municipalities and conurbations with little or no experience in the Covenant of Mayors and, in general, in GHG emission inventories and sustainable energy action planning.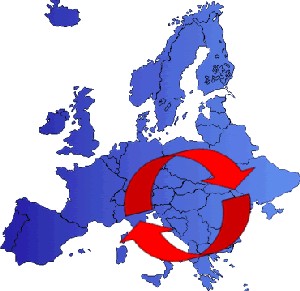 •These Municipalities are called 'Trainee Municipalities'. They are project partners and there is 8 of them in 7 project countries (Vicenza - IT, Osijek - HR, Palma de Mallorca - ES, Limassol - CY, Arad - RO, Timisoara - RO, Salaspils - LV, Vratsa - BG). Altogether they include a population of over 2 million people.  
•The smaller Municipalities are called 'Conurbation Towns' and are located in the surrounding territory of the 8 Trainee Municipalities and of the 2 more experienced 'Tutoring cities' (Padova – IT and Alba Iulia – RO). During the project implementation there will be ca. 40 of them. They are not project partners.
•Trainee Municipalities and Conurbation towns together include a population of almost 2.5 millions.